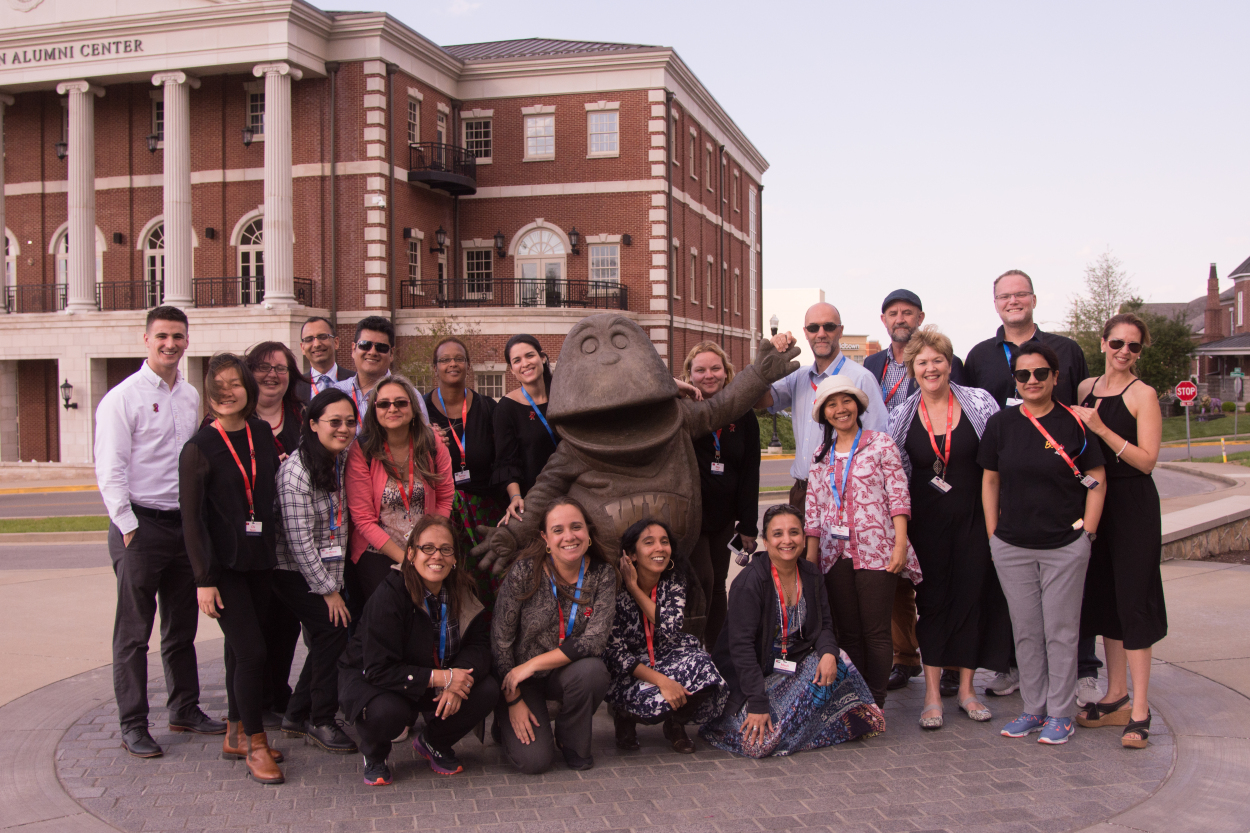 On Friday, April 27th, KIC UnivAssist visited Western Kentucky University.
KIC UnivAssist is an organization which connects universities throughout North America with counselors in high schools from around the world.
16 counselors from 13 countries were able to tour campus, experience the WKU Ag Farm, speak to international student diplomats, and even meet our favorite campus mascot, Big Red. During these events, the counselors got to know more about the university and the people in it.
Here's what they had to say.
"You can feel the warmth…You feel welcome when you enter the university. Everybody is extremely nice," said Henrick Oprea, of Brazil.
"It's my top three campuses to visit…There's something special when you can easily see yourself here. And I can see my students here."
Opera says he is confident that his students will thrive at WKU. He also noted the green areas on campus coincide with the fantastic programs along with a lot of support for study abroad.
Bibiana Gafaro, of Brazil, said, "It has been an amazing experience. The people are great, and the quality of academics here is evident. I want to send my [students] here."
Gafaro said she was very impressed with the hospitality of people at WKU.
"I feel that they don't just work here…the University is not the buildings, its the people."
Samantha Lama, of Nepal, says her favorite aspect of WKU is the fact that, "You can explore and come in with different interests, and find out exactly what you want to do."