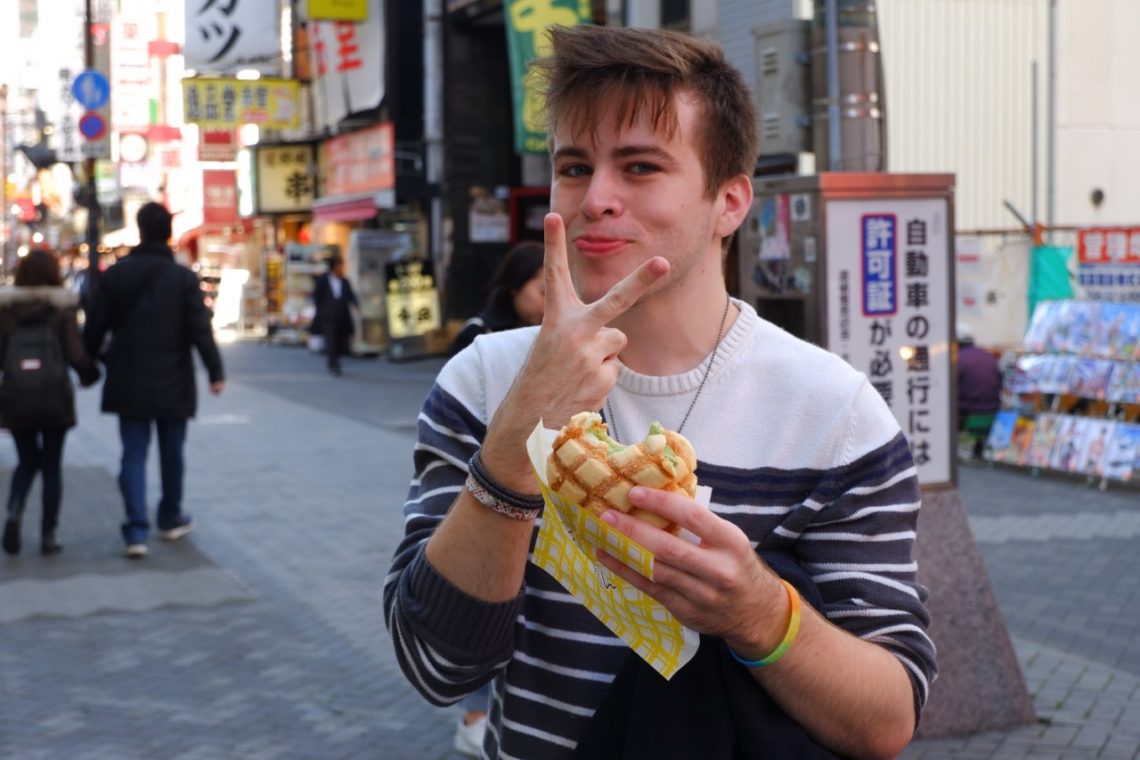 "Unique Personalities and Perspectives": A Global Learning Internship from Home
Senior Jayden Thomas was one of countless students whose study abroad experience ended abruptly in March because of COVID-19. However, his global learning studies didn't end when he returned to the U.S.
Since September 2019, Jayden has been interning remotely with the U.S. Consulate located in Naha City, Okinawa.
Thomas received the internship, which ends in May, through the Virtual Student Federal Service Internship Program. The program lets students apply to several internships with different government agencies.
While working with Lindsey Houchin from the Office of Scholar Development (OSD), Thomas originally applied for three different positions with the Embassy in Tokyo. However, the Consulate in Okinawa contacted Thomas when his application was given to them, and he accepted a position with them.
"I am honestly glad I did because I get to learn about a very unique place in Japan that has many cultures and traditions that are unique to the islands and not found on the mainland," Thomas said.
Even though his internship is remote, Thomas received global learning experiences when he studied abroad twice. First, he studied in Okayama, Japan, during the Critical Language Scholarship Program; twelve days later, he was an exchange student through Kansai Gaidai University in Osaka.
"Now that I am an intern for the consulate in Okinawa, all three places I have connections within Japan start with O (a complete coincidence!)," Thomas joked. "Osaka, Okinawa, and Okayama are all very different from one another. I think a lot of people have this view that all of Japan is homogenous, but that is certainly not true. Each place has unique cultures, dialects, and traditions so it has been amazing to experience life in three different places. Increasing my regional knowledge about Japan is something that will certainly help my future career goals."
COVID-19 impacted the modality of Thomas's internship, but it also affected his previous study abroad experiences. When the outbreak hit in March, he had to return to the U.S.
"Having to move back to America abruptly was certainly a challenge, but the most interesting part was seeing the start of the outbreak in Japan, then having to witness it again back in America (the panic buying, immediate lockdowns, closing of shops, etc.)."
His experiences studying abroad immersed Thomas into Japan and its culture, and as an intern, he works with the public affairs sectors, primarily promoting interest and studying abroad in the U.S.
His work ranges from social media to English practice to podcasts. For example, Thomas participates in a bi-weekly English practice conversation table to help locals practice their English.
He also is involved with different media experiences. Thomas uses his Japanese skills on Twitter and Facebook by creating posts that showcase aspects of student life. Additionally, Thomas has been a guest twice on a podcast from the Consulate General that discusses different aspects of Okinawa, Japan, and the U.S.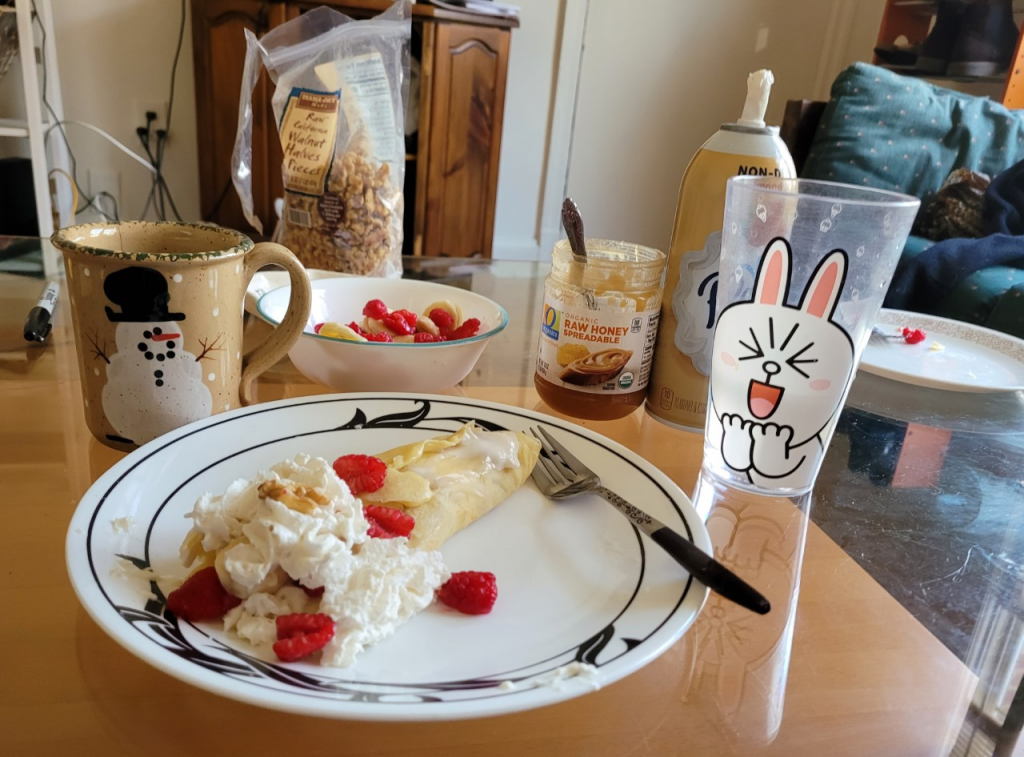 Thomas's work has not gone unnoticed. Editors of the "American View," the official magazine of the Embassy of the United States in Tokyo, noticed his tweets—which are deemed "Jayden Report" by the consulate. The editors invited Thomas to write an article for them discussing student life during the pandemic. Although he doesn't know the specific date of when the article will be finished or published, Thomas is set to meet with the magazine's publishers soon.
Thomas has accomplished much during his internship, but his favorite part is the connections and "amazing and charismatic individuals" he has met, such as his supervisor, the consulate general, and the locals who work for the consulate. He's also met several students studying different fields or individuals in different careers from the English conversation table and interactions through his social media posts.
"They all bring unique personalities and perspectives, and I am glad I get to share pieces of home with them," Thomas said. "Things that we may take for granted or find mundane, individuals from a different culture may find completely fascinating. It's interesting to see what sparks interest among people."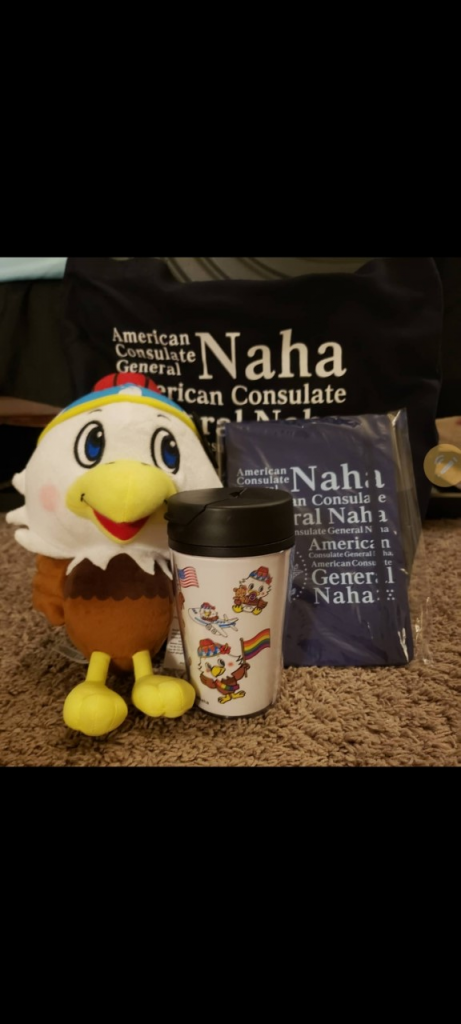 Thomas, who is an International Affairs and Political Science double major, plans on applying his global learning experiences to his future career.
Before COVID-19, his plan was to be a foreign service officer working overseas in an embassy/consulate. He was selected to attend to 2019-2020 United States Foreign Service internship program (USFSIP), in which he would have spent one summer in D.C. interning for the Bureau of East Asia and Pacific Affairs and another summer with an embassy of his choice; however, his cohort was cancelled because of the pandemic.
"While I lost out on some opportunities, I am thankful to still be able to gain experience working in a diplomatic setting through VSFS," Thomas said.
His future plans have also changed as Thomas decided he did not want a career in foreign services since it requires frequent moving without a say in location. Instead, Thomas wants to work on policies related to East Asia, such as nuclear non-proliferation. He hopes to work within the civil service as a foreign affairs specialist in a government agency. Even though he is changing career plans, Thomas is still learning skills in his internship that will prepare him for a federal government career.
Thomas wants to improve his language ability, so he applied for a Boren Scholarship that would allow him to attend a language school in Japan for a year.
He also wants to apply for a Fulbright and attend graduate school. He is looking into options outside of the U.S., but his ideal plan is to attend a graduate school in D.C. that focuses on national security. After graduate school, Thomas's goal is to find a career in the federal government that works on policies related to East Asia or national security.
From studying abroad to internships, Thomas's undergraduate experiences are filled with global learning. For anyone interested in international experiences, working with the federal government, etc., he encourages them to reach out to OSD.
"OSD is your best friend," Thomas said. "They have helped me so much during my time at WKU and many opportunities that I have participated in (including this one) I found out about because of OSD."
Interested in studying abroad or other global learning opportunities? Head over to https://www.wku.edu/studyabroad/ to find out more, and be sure to follow us on social media for more study abroad content.
Facebook: WKU Global Learning
Instagram: @wkuglobal
Twitter: @WKUGLOBAL