International Women's Day: Celebrating the Women of Global Learning
"Young women who want an education will not be stopped."

Freida Pinto
March is International Women's History month, and March 8 is International Women's Day. Women at WKU are accomplished, dedicated, and intelligent, and our study abroad and international women, both current students and alumni, deserve to be celebrated. From learning to become more independent, receiving nationally competitive scholarships, and traveling to different countries to enhance their learning experience, our women are showing the amazing accomplishments that can be achieved with a little bit of confidence and a whole lot of girl power.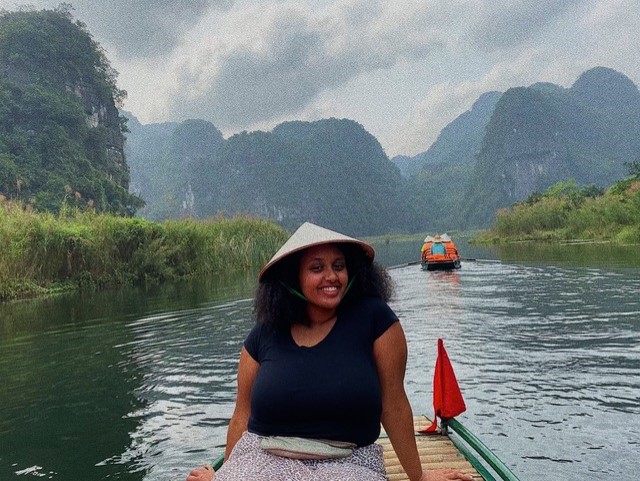 Name: Bethel Akilu
Year/Major: Junior, English major with Professional Writing Concentration, Citizenship & Social Justice and Film minors
Study Abroad Term or Global Learning Opportunities : Semester at Sea Spring 2020
What is a favorite memory from studying abroad?: My favorite memory is helping restore an ancient fish pond in Hawaii.
What are some of your favorite accomplishments from your study abroad experience or WKU?: Some of my favorite accomplishments are becoming a Gilman scholar and the pieces I've written for Talisman magazine.
What is a challenge you overcame?: A challenge I overcame while studying abroad is living in a new place where I knew no one. It took a minute to adjust, but I was able to put myself out there and build community with strangers!
---
Name: Amelia Ampuero
Graduation Year and Degree: Fall 2020, BS in Biology with a minor in Chemistry.
Where are you from?: Peru.
What are some highlights of what you've done since graduating WKU?: Since I've graduated, I've been working at All Creatures Animal Hospital as a Technician helping the doctors and the patients with all the procedures.
What is a favorite memory from WKU?: One of my favorite memories from WKU is the parade of flags. Probably the last one that I attended because I saw so many people from different countries and also Americans carrying flags from their own countries or from countries that they have been to and they felt so proud–just the feeling of seeing them all and laughing–it was really incredible.
What are some of your favorite accomplishments?: One of my favorite accomplishments probably for sure my degree because I went through many problems, many struggles to get it economically. Mainly I had to work from, probably my second semester. I work in fast food, I work in international student office, I work in a lab, I did an internship, and also I was part of, in my two last semesters, of the marketing team, so at some point even I had three jobs plus I was studying, so it was very challenging.
What is a challenge you overcame?: Right now, one of the biggest challenges I'm going through is the language because since I work with doctors, there are many medical terms that I still don't manage. But I'm still learning and I know I will do it because I strongly believe that there's nothing impossible if you love what you are doing.
---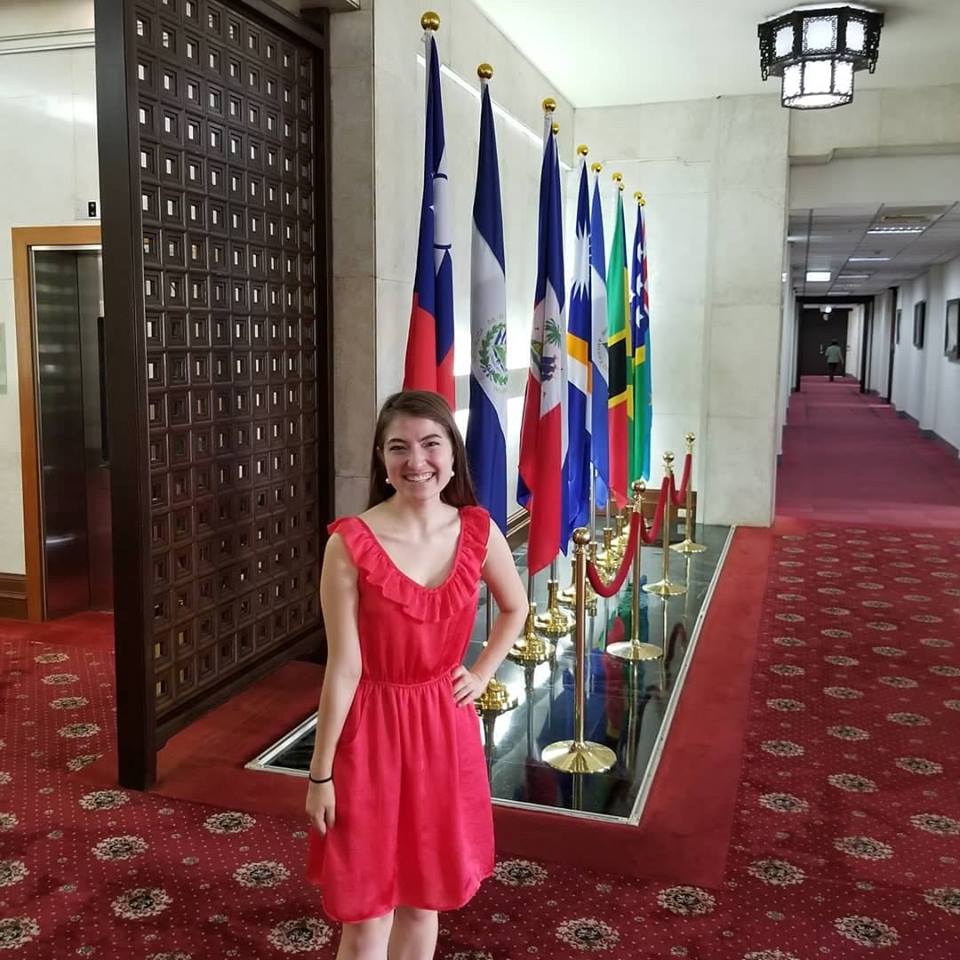 Name: Andi Dahmer
Graduation Year and Degree: Spring 2019,. BA in Economics, International Affairs, Spanish, and Asian Religions & Cultures
Study Abroad or Global Learning Opportunities:
I had the great fortune of studying and researching abroad 9 times during my undergraduate career:
*Spring break 2015: WKU Agriculture Department study in Galapagos Islands and Ecuador
*Summer 2016: Taiwan-United States Ambassador Alliance Program in Tainan, Taiwan
*January term 2016-2017: WKU Economics Department "Economics of Oceania" study in Australia and New Zealand
*May 2017: Studied Spanish through SOL in Oaxaca, Mexico
*Summer break 2017: Received a Critical Language Scholarship through the U.S. Department of State to study in Dalian, China
*January term 2017-2018: Studied Spanish through SOL in Buenos Aires, Argentina
*Summer break 2018: Conducted FUSE-grant-funded research in Taipei, Taiwan
*July 2018: Presented my award-winning Honors CE/T in Quito, Ecuador
*Spring semester 2019: International English teaching through USAC in Alicante, Spain
What are some highlights of what you've done since graduating WKU?: Since graduating, I am grateful to have worked with two incredible Kentucky-based nonprofit organizations. My current role is as the international Exchange Program Manager with the World Affairs Council of Kentucky. In this role, I help orchestrate international exchange programs, similar to study abroad, for young professionals through the International Visitors Leadership Program in partnership with the U.S. Department of State. My favorite aspect of my job is showing international visitors some of Kentucky's most incredible resources. It is important to note that, as it currently operates due to COVID, visits are entirely virtual. Prior to working with WAC, I worked with Emerge Kentucky, a candidate training program for Democratic women in Kentucky.

In my spare time, I also enjoy serving on the Board of Directors of women's empowerment organization, Louisville Girls Leadership, and as the First Vice President of the Democratic Women's Club of Jefferson County. This January, I was also selected as one of 18 members of the Kentucky chapter of the New Leaders Council for 2021.
What is a favorite memory from studying abroad?: I have so many favorite memories from studying abroad! The best aspect of study abroad is the feeling of freedom knowing that no two days will ever be the same. I loved waking up each morning in a new place knowing that something exciting could occur at any moment and constantly exploring new locations, trying new foods, and expanding my vocabulary. My favorite memories are always the adventures– things I never anticipated that always turned out to be pleasant surprises. This includes having my sunglasses stolen by a monkey while hiking a mountain in southern Taiwan and giving a Chinese family visiting Morocco directions in Mandarin while we were both touring the city of Chefchaouen. I also loved getting to return to Taiwan for a second time in 2018 to conduct research and revisit some of my favorite places while also learning more about new places, courtesy of my research advisor, Dr. Rich. The best study abroad memories are the unexpected ones. During lockdown, I have tried to approach my home with the same adventurous spirit– playing hometown tourist with restaurants for takeout that I haven't yet tried or exploring hiking trails that I have heard about but never visited.
What are some of your favorite accomplishments from your study abroad experience or WKU?: My first study abroad in Taiwan ultimately led me to complete a fully-funded research study there during the summer of 2018. I strongly encourage students who are interested in research to incorporate an international component in their studies. FUSE grants and faculty mentorships can help facilitate research projects and find funding to make them affordable. I am also very grateful to the modern languages department and Dr. Timothy S. Rich of the Department of Political Science for the practical language and research skills they taught me. I use them both nearly every day.
What is a challenge you overcame?: One of the most challenging aspects of study abroad for me was cultural communication due to language barriers. The best advice I have is to be patient with yourself, especially during your first couple of weeks abroad. It is both exciting and sometimes exhausting to constantly translate in order to communicate, but your bravery in practicing new skills will reap so many rewards. Without my study abroad experience, I would never have gained proficiency in Spanish. I have used my foreign language skills in every job or internship I've had since university.
---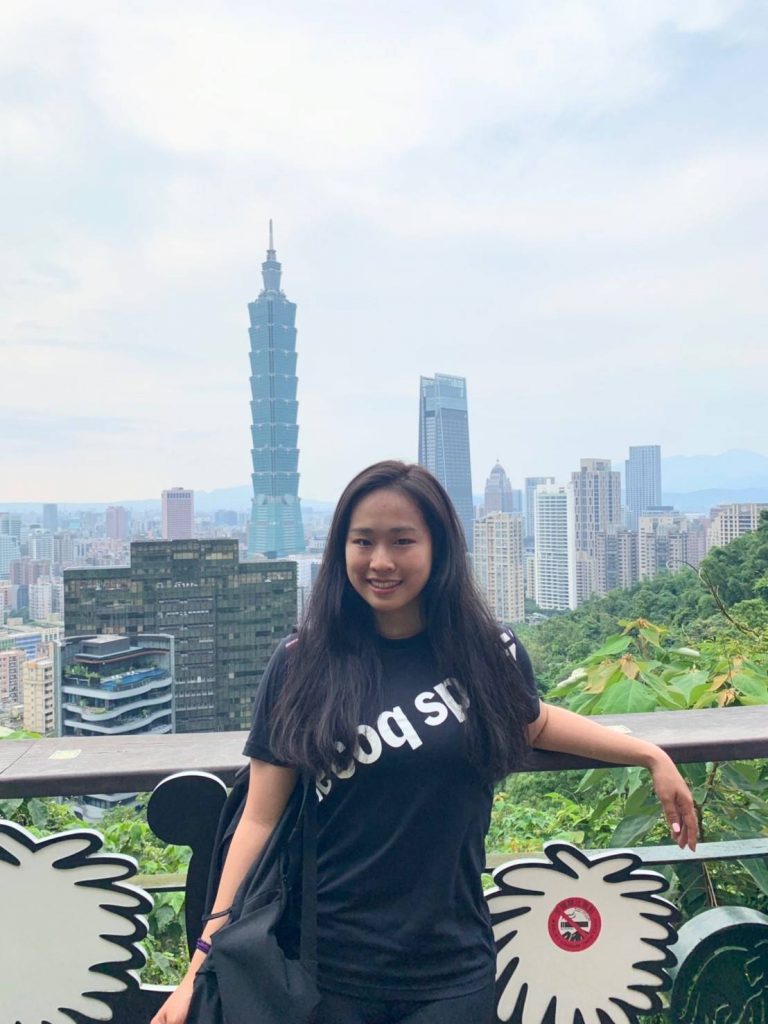 Name: Yu Fan
Year/Major: Graduating in May 2021, studying Organizational Leadership
Where are you from?: Taiwan
What is a favorite memory from WKU?: My favorite memory from WKU is the beautiful people here. All the professors and staff members I have met are very kind and nice to me. They always try their best to answer my questions promptly and assist me regarding some difficulties I had no matter if it is about schoolwork or life. Also, all the friends I made here are wonderful as well. Everyone is so friendly and sweet. I am forever thankful for all the people I have encountered here at WKU.
What are some of your favorite accomplishments?: I have been leading two classes independently for three semesters now. I am able to speak multiple languages, Chinese, English, Japanese, and a little bit of Korean. I have traveled to many countries, studied abroad, worked in Japan and the U.S., and I also had the experience of volunteering in Thailand.
What is a challenge you overcame?: The challenge I overcame is to balance school, work, and life. I am a graduate student and also a Mandarin Chinese instructor at WKU. I did not use to have a planner, but it has been very helpful. Checking off the boxes of the to-do list makes me feel accomplished.
---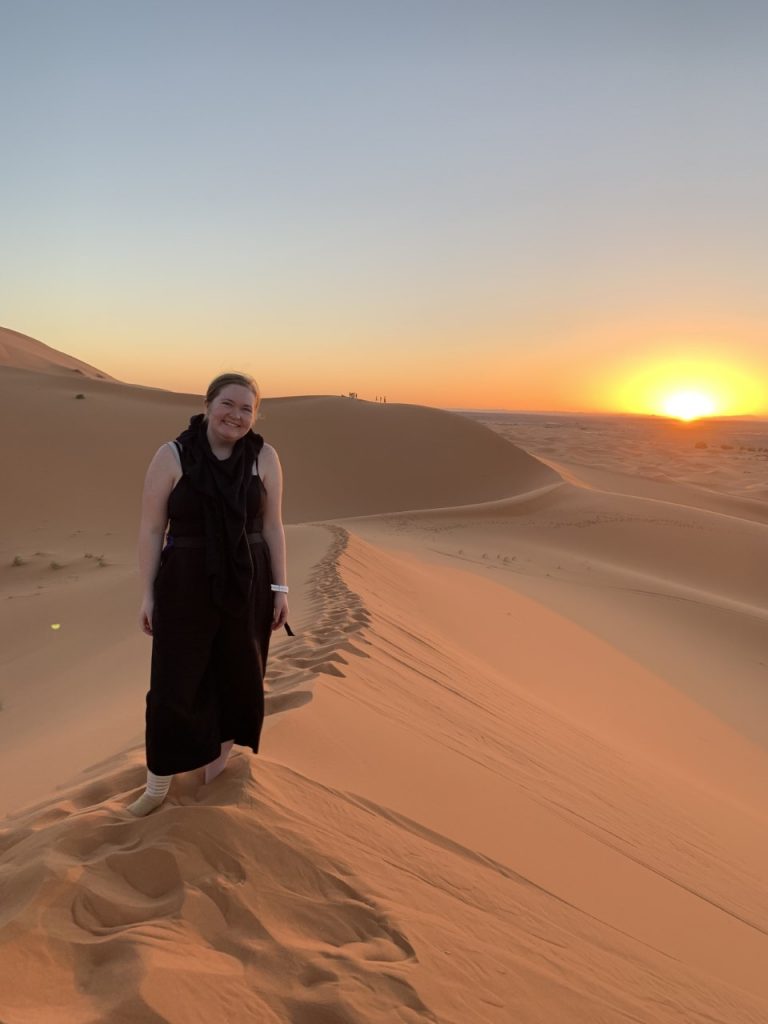 Name: Kerby Gilstrap
Year/Major: Junior, International Affairs, Arabic, and Sustainable Development (Honors Self-Designed) majors
Study Abroad or Global Learning Opportunities:
•CIEE Rabat, Morocco: Summer 2019 Arabic intensive language
• ISA San Jose, Costa Rica: Spring 2020
What is a favorite memory from studying abroad?: A favorite memory from studying abroad is living with a host family during the month of Ramadan while in Morocco. I took part in many of their traditions and I even fasted for one day during the month to experience it.
What are some of your favorite accomplishments from your study abroad experience or WKU?: My favorite accomplishments from studying abroad are improving my language skills in both Arabic and Spanish and creating my self designed major. While studying in Morocco, I became inspired to work on environmental issues in the MENA region. While in Costa Rica, I took special courses unavailable to me at WKU that I then used in my self designed major in sustainable development.
What is a challenge you overcame?: A challenge I overcame was my fear and shyness. I had never left the US prior to studying in Morocco and I went on an affiliate program without any friends or anything. The first night, I was struggling with the language barrier and many preconceived biases/fears so I wanted to stay in the airport and catch a flight home. But I calmed down and stayed and it became one of the best experiences of my life.
---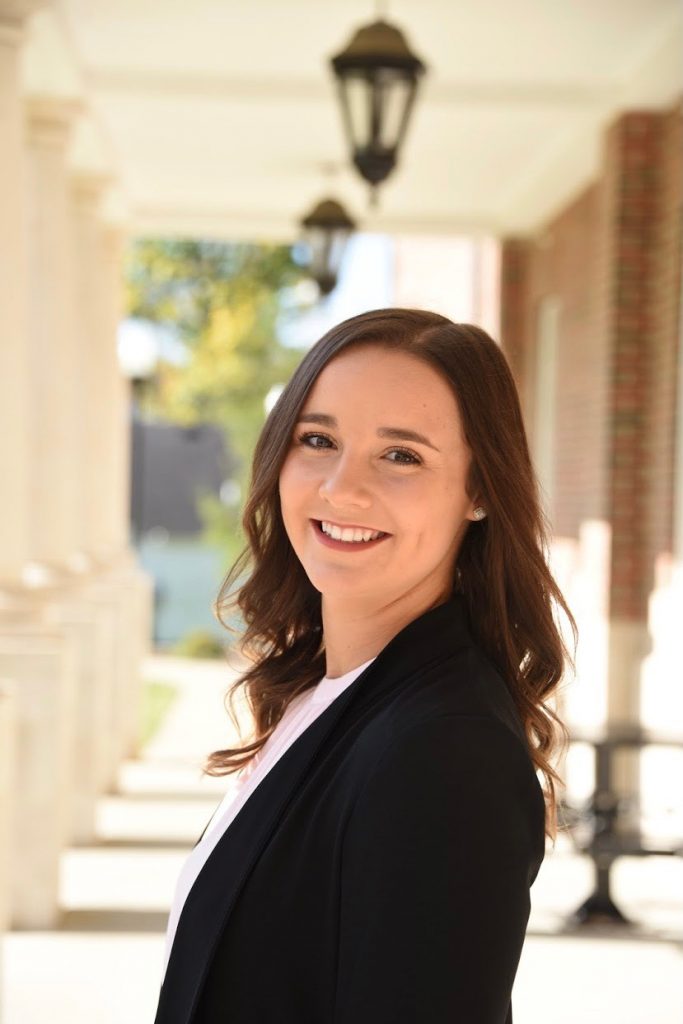 Name: Alessia Lambe
Year/Major: Junior, Exercise Science major
Where are you from?: London, Ontario Canada
What is a favorite memory from WKU?: Travelling to Texas to cheer on the women's basketball team in our conference tournament.
What are some of your favorite accomplishments?: Being the first international WKU cheerleader and being an International Diplomat and a GLIA Ambassador.
What is a challenge you overcame?: Moving to a new country and being far away from my family and friends while also adjusting to being a full-time student athlete.
---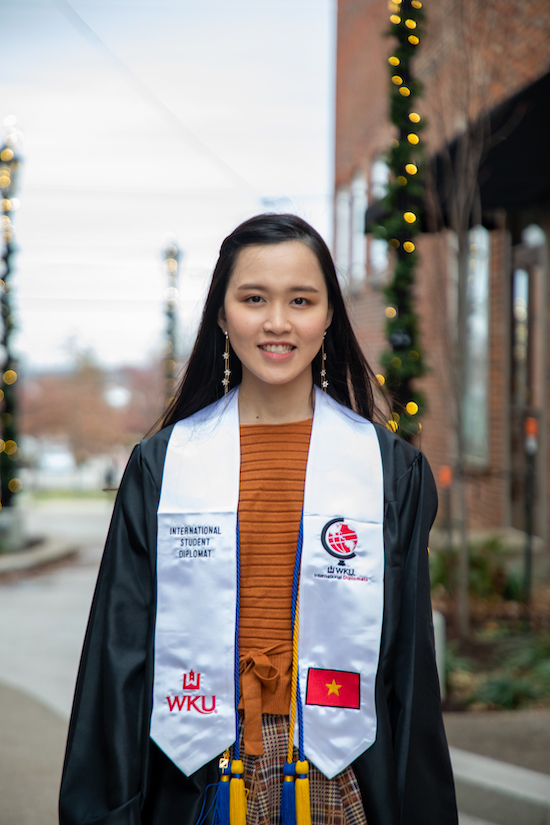 Name: Kate Ngo
Year/Major: Received BA in Accounting and Finance in December 2020, in final semester of the JUMP Program in Accounting and will receive Master's in Accounting.
Where are you from?: Vietnam
What are some highlights of what you've done since graduating WKU?: I'm finishing my last semester of the JUMP program in Accounting. I'm studying for the CPA (Certified Public Accountant) exam and have passed two of the four exams. I'm hoping to pass all four parts before I start working in Nashville in the fall.
What is a favorite memory from WKU?: My favorite memory is going to watch the WKU basketball games with my friends.
What are some of your favorite accomplishments?: I'm so thankful to have grown so much out of my four years of college. I was very active on campus joining different clubs in the college of business and taking on leadership roles. I also had a chance to be a Diplomat for two years and that experience really helped me improve my soft skills. Besides, through campus involvements, I was able to land three internships and a full-time position while in college. I am excited to start the job in the fall.
What is a challenge you overcame?: It would be cultural differences. Coming from a different culture, sometimes I felt like I am not fitting in. But four years of college have taught me to be more open and to get out of my comfort zone and overcome cultural barriers.
---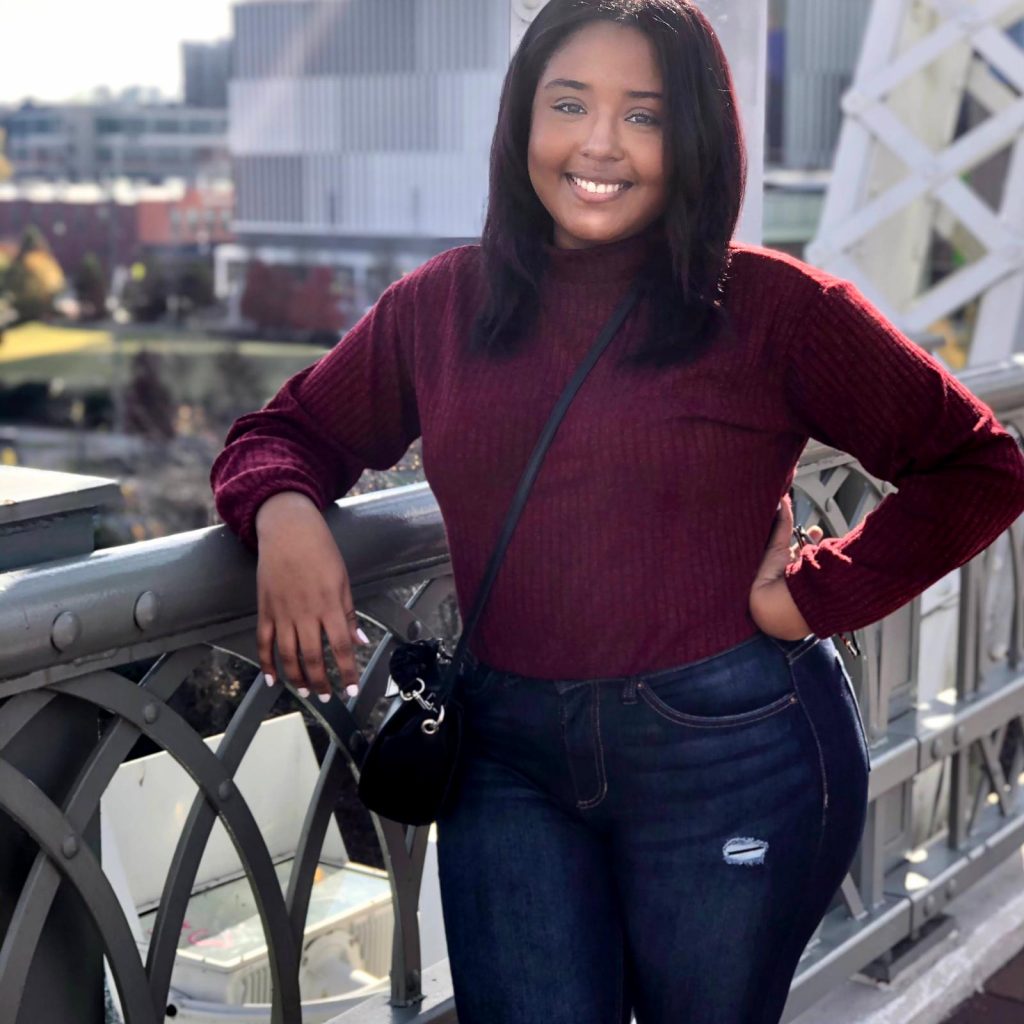 Name: Chelsie Soberanis
Year/Major: Senior, Public Relations major and Sociology minor
Where are you from?: Belize
What is a favorite memory from WKU?: My number one favorite memory from WKU is going to the basketball and football games with my friends, pre-pandemic of course. During those games I experienced the most school spirit. The energy was always on another level with the band, dancers, cheerleaders, Big Red, the teams and of course the fans all being together for the same purpose. However, a close second would be sledding in the snow here on the hill a couple weeks ago. During the recent snowstorm I saw everyone sledding down the hill and it just looked like so much fun but everyone I asked to go with me couldn't for their own reasons. So, one night I decided I am going to go do this by myself because I don't know when I would get another opportunity like this. I took the lid from my storage bin, walked up the hill and tried to figure out how exactly to sled since I had never done it before. It took me a while to successfully do it but once I figured it out, I had a blast. I am so very happy that I did it because it was one of my favorite things I've ever done not only at WKU but in life. It was a once in a lifetime opportunity and I am so glad I got to experience it. I can now leave WKU with pride saying I successfully sled down the hill!
What are some of your favorite accomplishments?: My favorite accomplishment revolves around becoming more independent. Some of these things includes:
1. going to school full time and working while still maintaining good grades
2. being more confident in myself and decisions that I make
3. being strong
4. moving away by myself to another country for school
5. living alone
6. creating my own happiness
7. putting myself first
8. taking care of my physical and mental health
9. figuring out the bus route in Bowling Green
10. and something as simple as improving my cooking skills so that I enjoy each meal that I cook for myself.
I recognize that I am human, and I will always need people in my life to help me because I can't do everything all by myself. But knowing that I have been more self-reliant makes me feel good and I am on top of the world in my life.
What is a challenge you overcame?: A challenge that I overcame is wanting to be in control. By nature I am a perfectionist and when things don't go the way I envision, I don't handle it well and it stresses me out. But I have realized that there are things beyond my control. I am practicing letting go of wanting to control everything because some of my most fulfilling experiences and biggest blessings have come from things I could not control. I believe that God has a plan for my life and wherever He takes me is where I am supposed to be. So, letting go of wanting to be in control and having faith in Him has made my life a lot less stressful because I know that I am on the right path no matter what and that in itself brings me peace.
Happy International Women's Day! For more content on global learning, visit our websites on international learning and studying abroad or check us out on social media:
Facebook: WKU Global Learning
Instagram: @wkuglobal
Twitter: @WKUGLOBAL