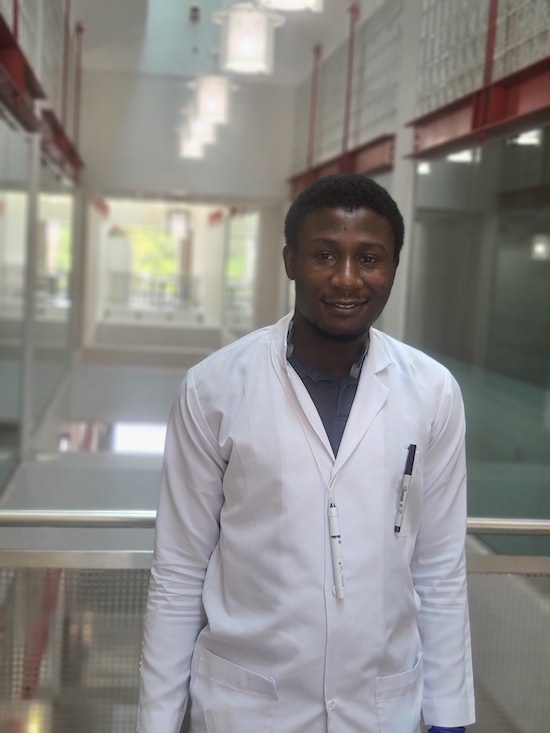 "Unity and Understanding": International Alum's Journey at WKU
International student alum Joel Omage decided to pursue a master's degree in Chemistry at WKU because of the active research opportunities. In 2020, however, his academic experience took a turn when he worked on research that may be relevant in "detecting pathogens such as COVID-19 virus."
When Omage, who is from Nigeria, searched for schools abroad, he found WKU because of the "efficient publicity" and "strong presence in Africa."
"The international diversity at WKU was attractive," said Omage.
Omage also appreciate the Chemistry Department's "top notch facilities" with funding opportunities for graduate students, and his Teaching Assistant position made it easy to choose WKU.
As a Chemistry graduate student, Omage researched pathogens. His work was on "Novel application of graphene oxide based-biosensor utilizing CRISPR/dCas9 for rapid detection of antibiotic resistant gene." The research's objective was to find another diagnostic method for pathogen detection by using CRISPR-based technology.
Omage wrote his master's thesis on the topic, and after finishing the project, he and his fellow researchers anticipated that the detection method could be applied to pathogens such as COVID-19.
Omage also worked as a Research Assistant in Dr. Moon-Soo Kim's lab, and his experiences prepared him for careers after graduation.
"Working with cutting edge facilities such as the NMR, PCR, GC, and many others have helped me develop hands on skill in operating them and this is a highly needed skill for my next career path," Omage said. "All these skills are vital to my academic, career and personal goals."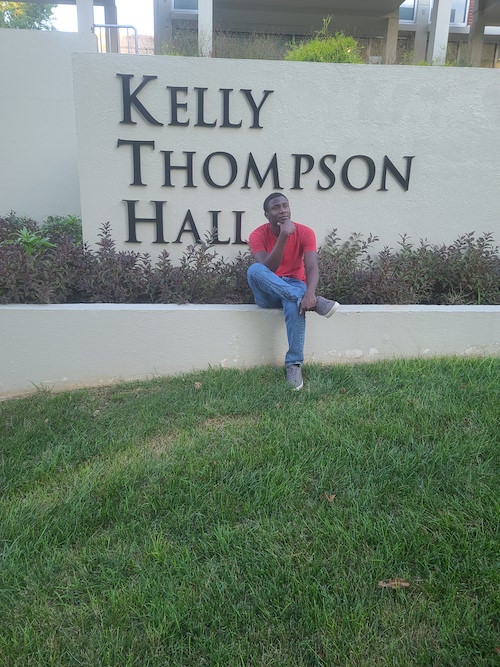 In addition to his work with the Chemistry Department, Omage became involved with the International Student Diplomats at WKU. As an International Student Diplomat, Omage had the opportunity to work with students from different countries.
"The unity and understanding we had was precious," Omage said.
One of Omage's favorite memories was the 2019 Homecoming event in which he "had the honor of raising the Nigeria flag during the parade."
Omage praised his involvement at WKU, saying that his positions as a Teaching Assistant and an International Student Diplomat "improved [his] leadership ability and verbal confidence."
Omage received his degree in December 2020 and since received a Research Assistant II position at the Division of Infectious Diseases in the Department of Medicine at Vanderbilt University's Medical Center. He will complete his OPT there for around two years. Ultimately, he would like to pursue a dual MD/PhD degree in the U.S.
Although his time at WKU ended in December, Omage is thankful for his experiences working with the Chemistry Department and the International Student Diplomats.
"The highlight of my work at WKU was having the opportunity as a Student Diplomat to assist other international students across the globe in fulfilling their dreams to study in the United States," Omage said. "This wouldn't have been possible without the ISSS (which I consider as family), Chemistry Department and graduate school at WKU. I want to say [I] am grateful for their trust and investment in me."