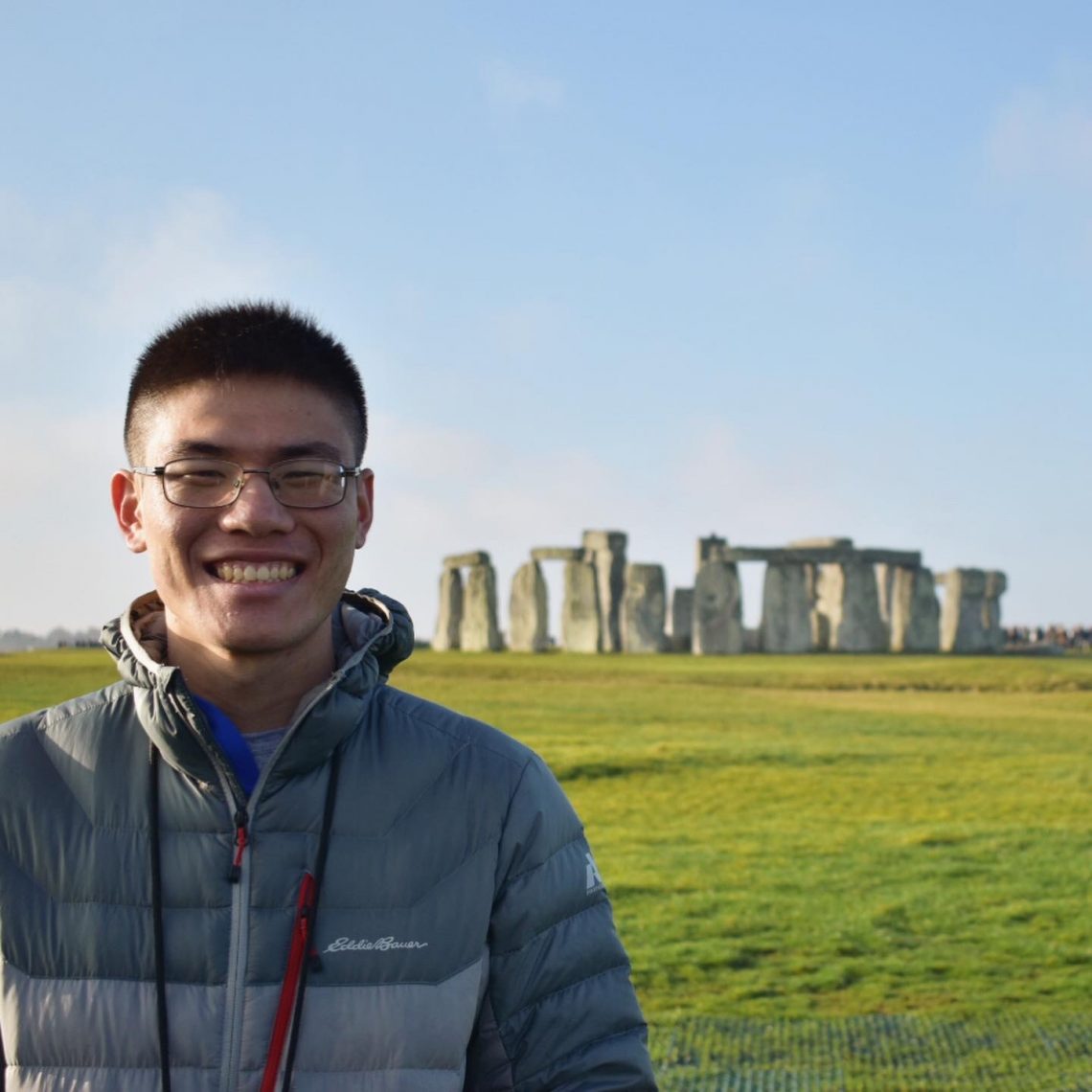 Minding the Gap: A Discovery of the Love for Studying Abroad
Student Profile: Frank Zheng
According to Go Overseas, studying abroad gives students the opportunity to become more independent, learn to adapt to new situations, and enhance their future career.
WKU junior Frank Zheng, who has studied abroad three times, is planning on interning abroad in the summer, and discovered a desire to work abroad, experienced all of these opportunities and more.
Zheng is a junior who is triple majoring in Accounting, Business Data Analytics, and International Business. He is a Student Representative for the Office of Study Abroad & Global Learning (SAGL) and has studied abroad at the Hanyang International Summer School (HISS) during summer 2018, at Harlaxton College during spring 2019, and in London and Dublin with the Cooperative Center for Study Abroad (CCSA) during winter 2020.
Zheng knew he wanted to study abroad and was interested in Harlaxton College, which he learned about through Bryson Keltner, a former SAGL Student Representative and Harlaxton College Media intern and the current International Recruitment and Admissions Counselor for WKU. He studied abroad at HISS first to decide if he wanted to go abroad for a full semester, and he soon "discover[ed his] passion for international travel."
"It affirmed my intentions and so much more!" Zheng said. "Once I returned back to the U.S. from my first program in South Korea, I instantly knew that I wanted to study abroad again and decided to commit to Harlaxton College for Spring 2019."
Prior to studying abroad, Zheng was most worried about culture shock and the transition to a different country. South Korea, which is a collectivistic culture as opposed to the United States' individualistic culture, was his biggest adjustment. His other two programs in England and Ireland were smoother because their cultures are more similar to the United States and Zheng had experience making the transition.
Another comfort for Zheng was the presence of WKU students on his programs, and one of his favorite memories is when he met his friend and fellow WKU student Caleb Tamminga in Italy after their separate programs ended. Tamminga arrived in Italy before Zheng, and after Zheng contacted him when he landed, they struggled to find each other before realizing they were in different airports. After finding their own ways to the hostel they were staying, the two friends spent hours into the night catching up about their past months abroad.
While having the comfort of home while abroad is a definite bonus, Zheng recommends that students meet other people because it is "refreshing to step outside of your comfort zone and meet new people who might have different interests than you."
Meeting new people is not the only way to gain confidence or explore different paths while studying abroad. For Zheng, choosing to study abroad at Harlaxton College, whose picturesque manor near the heart of England attracts many arts and humanities students, was a chance to explore a field outside his major.
"It was a great opportunity to try something new," Zheng said. "As a business major, the humanities was definitely outside of my comfort zone."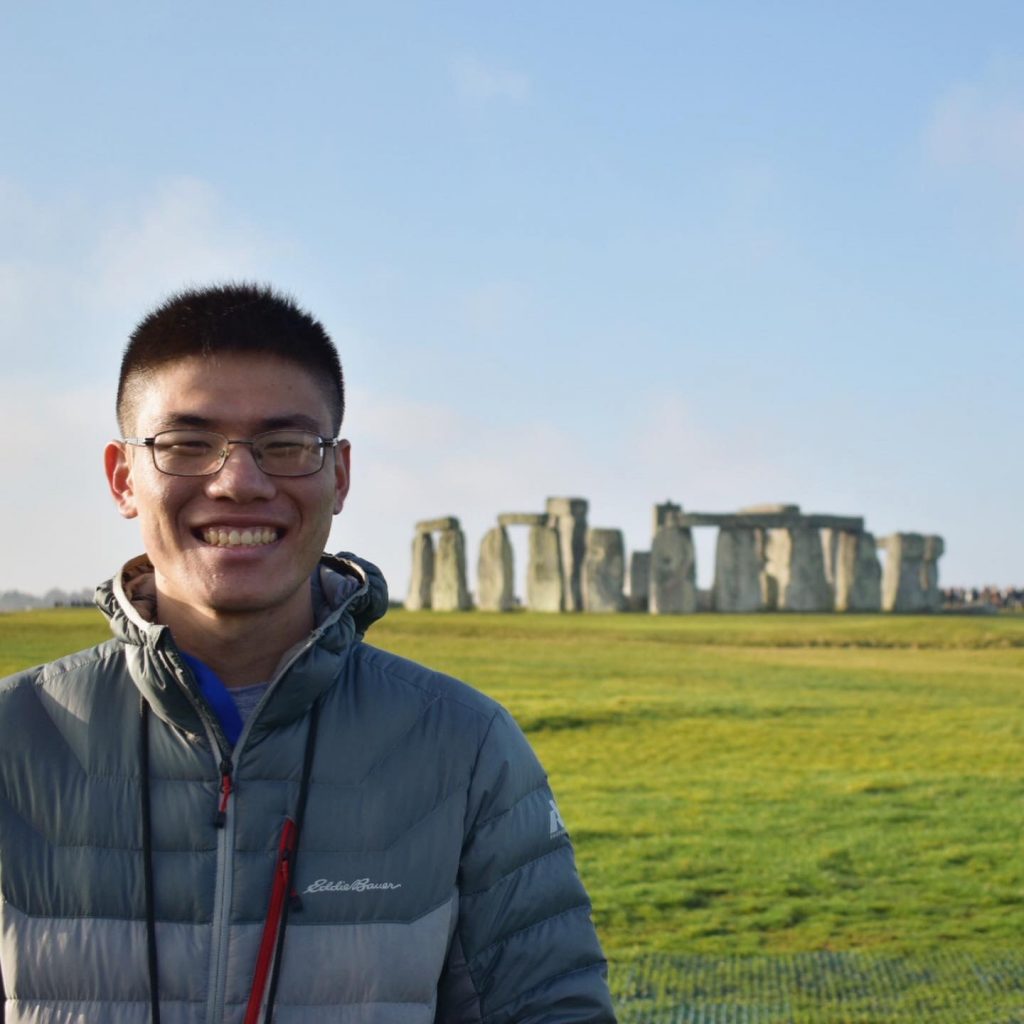 After studying abroad three times and traveling to 16 countries, Zheng realized he had a "passion for international travel," which led to his pursuing a summer internship abroad and wanting to work abroad after college.
This summer (2020), Zheng will intern abroad with KPMG, which is a Big Four accounting firm. After working as a global audit intern for four weeks in the Boston office, he will travel to Auckland, New Zealand, for an additional four weeks. Zheng hopes that the summer internship will lead to a full-time offer from KPMG so that he can begin his career in their auditing practice.
Zheng's decision to study abroad in the summer of 2018 evolved into two subsequent study abroad programs, a plan to intern abroad, and a newfound appreciation for travel. He believes that studying abroad can have a similar impact on other students.
"If you are able to study abroad, DO IT!" Zheng said. "I know it's cliché to say that it is a life changing experience, but it definitely allows you to discover who you truly are and pursue your passions."
Although studying abroad can be challenging, Zheng emphasized the helpfulness of WKU to provide resources, and he said that most students receive some financial aid.
Despite any transitions or uncertainties while abroad, Zheng realized that cultural differences are not bad just because they are unfamiliar. In a reflection written during his semester at Harlaxton College, Zheng said:
"While many of us explored London this past weekend, we were constantly reminded to 'mind the gap' between the train and the platform. The 'gap,' in my opinion, represents the personal and intellectual journey we decided to embark upon when we left behind the comfort and familiarity of the states. Whether this is our first time studying abroad or living independently, we each possess some sort of 'gap' between our unique cultures and the British one. Using the train as a vessel of exploration, we sought new experiences at each stop. Although some things may seem 'different different,' we quickly realized that these differences exist for a specific reason – some we may never fully understand in our lifetime. The 'gap' does exist, so let's make it a point to close it on our adventures to become responsible global citizens."
For more information about studying abroad, visit the Office of Study Abroad & Global Learning's website at https://www.wku.edu/studyabroad/, email us at study.abroad@wku.edu, or follow us on Instagram/Twitter @wkustudyabroad.