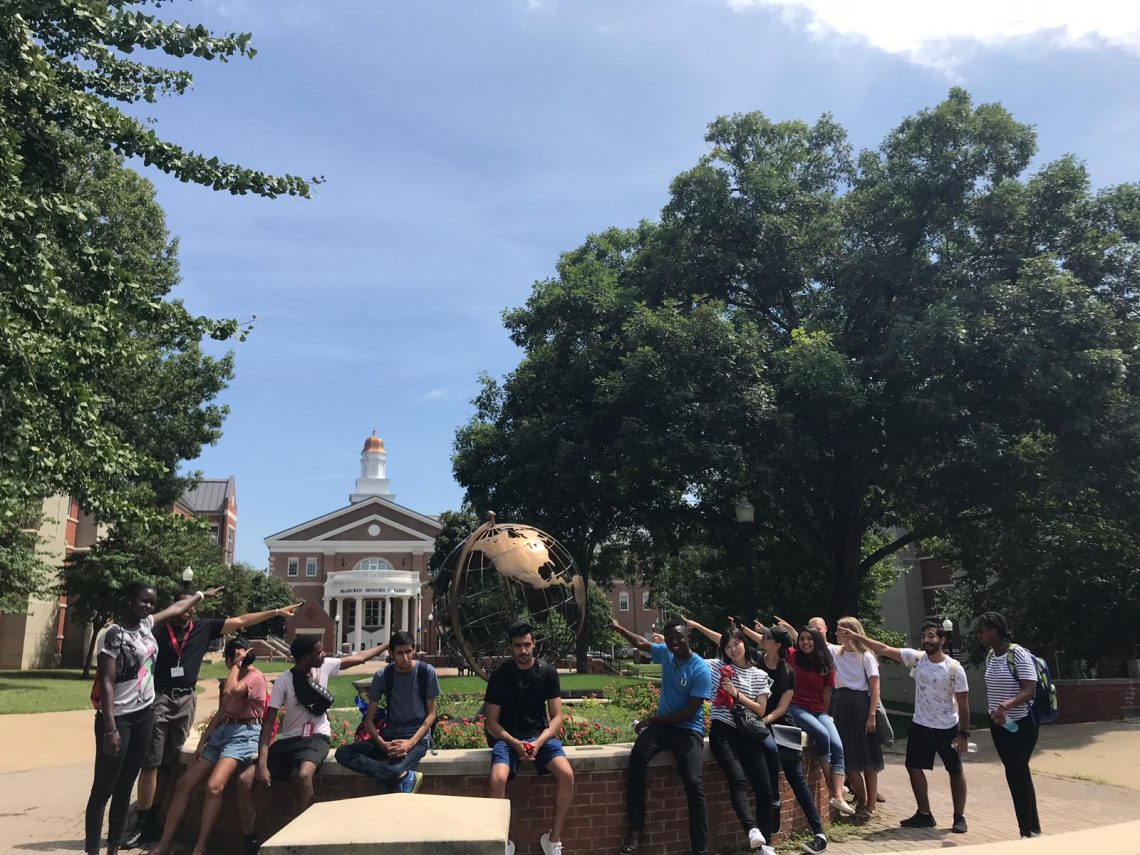 WKU Welcomes International Students from 28 Countries
This past week, Global Learning & International Affairs welcomed new international students and scholars to WKU's campus for the Fall 2019 academic term including 28 countries in representation.
During a three-day extended orientation, students and scholars were paired with current international students through the WKU International Student Diplomat Program and were offered programming to help support cultural adjustment and academic success.
"Our hope is to make sure that we're providing the resources needed to help a student feel like they're a part of WKU. Chances are, they haven't had the opportunity to explore campus in person before. That coupled with the adjustment to a new culture and being so far away from home makes it incredibly important for us to provide a warm and understanding support system for our international students from day one," said WesleyAnne Watkins, International Student Advisor. "
International Student Orientation includes several workshops and activities focused on providing immigration support, cultural support and promote awareness of the many campus resources available to students during their time at WKU. From a campus scavenger hunt to a WKU and community resource fair to academic advising, participants spent the latter part of the week familiarizing themselves with their new home on "The Hill".
"International students are fully woven into the WKU community and are represented in all colleges. You will not only see them in classrooms, but you can hear them cheer-on fellow athletes on our fields and applaud their shots on the court," said John Sunnygard, Associate Provost for Global Learning and International Affairs. "We are delighted to host International students who bring their individual experiences and different perspectives to our community to learn, create, do research and work in internships.
To learn more about WKU's international students, connect with the International Student & Scholar Services department on Instagram & Facebook.
Countries in representation for new incoming international students & scholars enrolled in the Fall 2019 term include:
Argentina
Nigeria
Saudi Arabia
Bahamas
France
South Africa
Belize
Germany
South Korea
Brazil
Haiti
Taiwan (Republic Of China)
Canada
Honduras
Thailand
Democratic Republic of Congo
India
United Kingdom
Denmark
Iran
Vietnam
Dominica
Japan
Zimbabwe
Egypt
Kuwait
Ethiopia
Oman