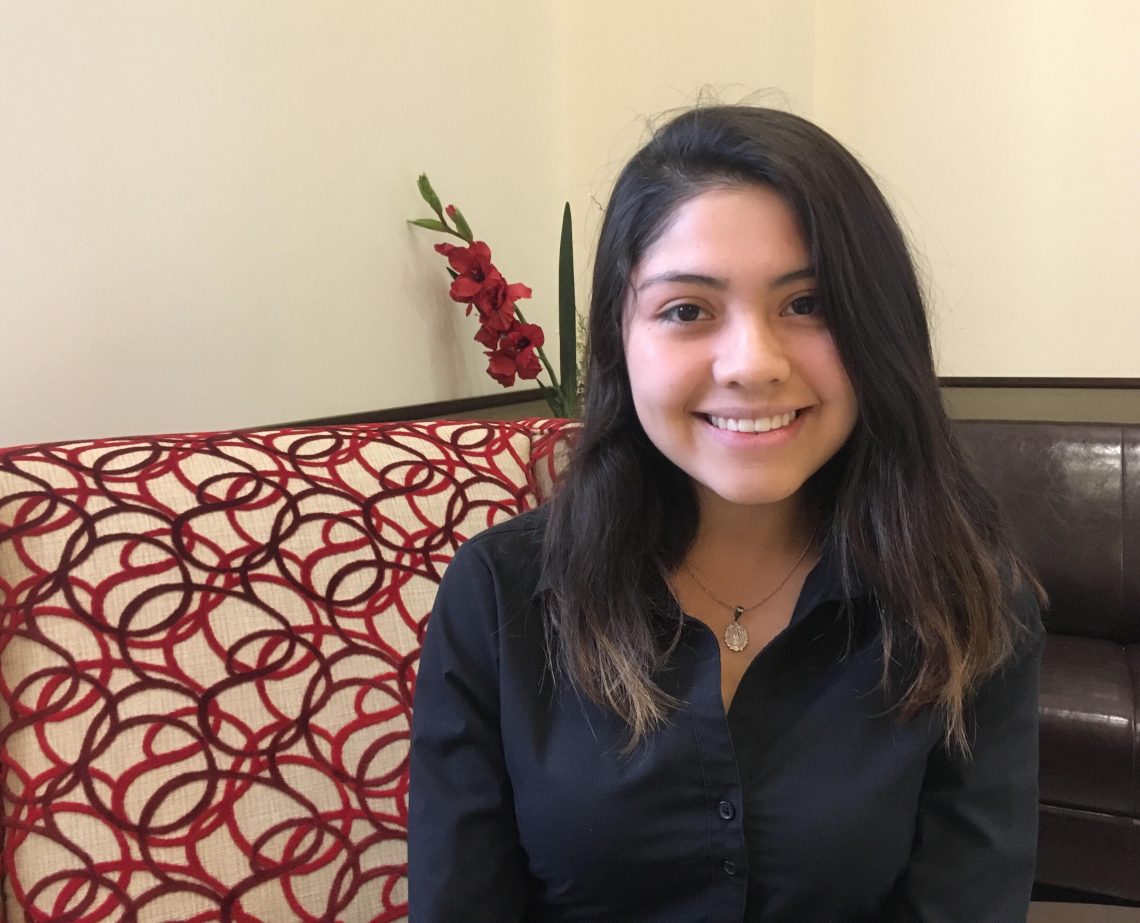 "One of the things that motivated me to come here was the multicultural element of WKU. When I came here, I found people from Kuwait, China, Japan, Denmark and beyond. I was so amazed. I could learn about other cultures and share my culture with others."
Gabriela "Gabby" Vargas Berroa is from Arequipa, Peru. She's currently working on her second semester at WKU studying architecture and interior design. She has traveled all over her country as well as parts of Europe at a young age, but she knew she wanted to come to the U.S. after discovering English as a Second Language International (ESLI). ELSI allowed her to learn English and prepare for college before her collegiate career.
"If I wanted to achieve my dream, I knew I needed to come here for some opportunities that my country does not offer," Gabriela said.
Gabriela said paying for her studies here could have been more daunting, but with the help from an Organization of American States (OAS) scholarship, she secured her academic career at WKU.
"It was kind of destiny I think. I was looking for scholarships within the university and outside. I came to the international office to ask about any other opportunity that could be possible. They told me about OAS. I was so impressed with the amount of money I could receive."
WKU offers 10 OAS scholarships per academic year. Each scholarship provides a one-time payment of $4,000 and then an additional $11,400 each year for undergraduate recipients.
To be considered for the scholarship, applicants must gain admission into WKU, complete the OAS scholarship application, obtain a proof of English proficiency, and be a citizen/legal resident of any OAS member state.
The application heavily relies on two essay questions, which Gabby said was intimidating at first.
"When writing the essays, they told me to write about how what I learn here is going to improve what is mine–in my case, how to make my country better. So when I started to write the essays, I put a lot of feeling in them."
Gabriella said it can be difficult for her to write essays in English, but that didn't discourage her from giving it her best shot.
"When you try something new, sometimes you can get scared of what will happen, but it's worse to not take a chance and try."
For more information about OAS scholarships, click here.