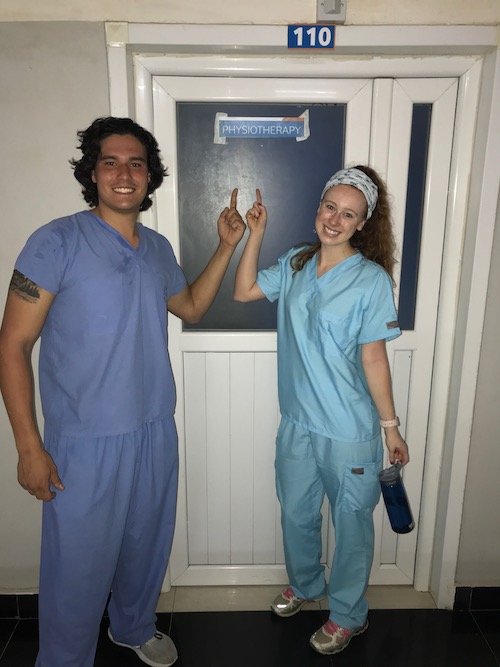 "The World is at Your Fingertips": Science Majors Abroad
"I can't study abroad. My majors or classes aren't offered."
"If I study abroad, I won't be able to graduate on time."
According to GoOverseas, these are two of the biggest study abroad myths; for STEM majors with strict class schedules who believe their major is underrepresented in study abroad programs, these two myths seem more like a reality. Studying abroad, however, is available to all majors, and WKU Study Abroad & Global Learning offers several programs for STEM majors. STEM students can take general education credits abroad, but there are also opportunities to take classes for the STEM major, study subjects related to STEM but unique to the study abroad location, and get valuable hands-on experiences. Two study abroad alumni and science majors, Katie Greene and Makayla Mack, enhanced their education by taking STEM classes abroad.
Katie Greene: USAC Ireland Spring 2019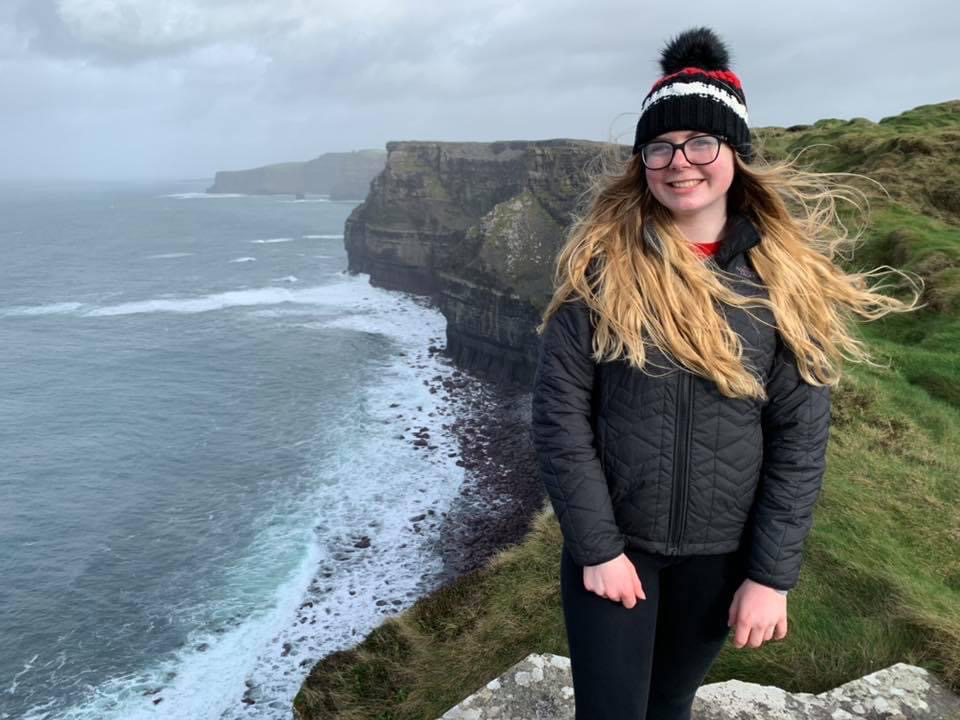 Senior biology major Katie Greene, who is currently a Global Learning and International Affairs ambassador, studied abroad because of her passion for travel and exploring other cultures, but her courses abroad gave her the opportunity to explore within her major as well. Greene's study abroad experience was filled with academic and cultural exploration, and she recommends that everyone, including STEM majors, look into studying abroad.
"I definitely recommend stepping outside your comfort zone and taking time to go abroad during your college career," Greene said. "You get to experience courses and cultures that you wouldn't get here at WKU."
Greene chose the USAC program in Cork, Ireland, because she has Irish heritage and wanted to study in an English-speaking country; she also appreciated that the program had Biology classes she could transfer for WKU credit. Greene took two plant biology courses: Plant Taxonomy and Plant Physiology. While the other two classes she took, Irish History and a folklore class, transferred as general electives, her Biology classes counted toward her major.
By choosing to study abroad, Greene was able to expand her academic goals with new classes. Greene was especially excited about Plant Physiology because the class is not offered at WKU anymore. Plant Physiology was also structured differently than her WKU classes. At WKU, lecture and lab classes are kept separate, but Plant Physiology included both a lecture and a lab.
Both Plant Physiology and Plant Taxonomy were bi-term classes, but Greene received full-class credit because each class met more frequently. Although Plant Taxonomy is offered at WKU, Greene was able to enrich her learning experience by covering plants not in the U.S.
"Plant Taxonomy was also really interesting because I got to study plants that were in Ireland instead of here, and the species are quite different," Green said. "Instead of tree species I got to focus on ground plants and other interesting species."
Greene recommends that all STEM students interested in studying abroad research their options.
"The WKU study abroad website makes it really easy to find a program that works for you, or you can always research on your own and the study abroad advisors will be there to help you every step of the way!" Greene said.
While there are opportunities to take general education classes abroad, Greene noted that many programs offer different STEM classes. She took biology STEM classes, but Greene said her program also offered classes for other STEM degrees as well.
Whether you are interested in Greene's program at the University of Cork through USAC or looking for something different, any STEM major can find a program that works for them.
"There is something out there for everyone, so don't feel discouraged by being a STEM major," Greene said.
Makayla Mack: WKU Partner Program with KIIS Zanzibar Winter 2019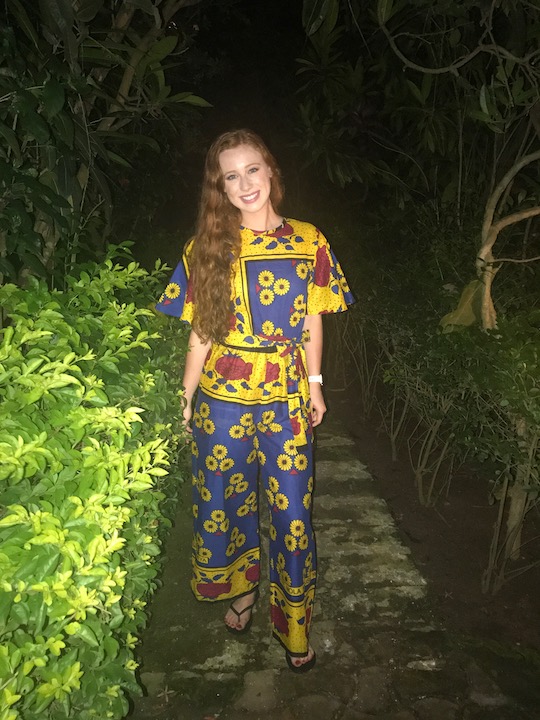 Senior Exercise Science Major Makayla Mack wanted to study abroad because she was "interested in the world beyond [her] small-town home in Southeastern Kentucky."
In the winter of 2019, she chose a WKU Partner Program with KIIS and studied abroad in Zanzibar, an island in Tanzania, because the program gave her the opportunity explore her career goals and "experience a culture [she] had never experienced before."
Mack received Honors course credit by augmenting her class HCA 347: International Health Care, which counted as a Social to Global class for her Colonnade. In her class, Mack learned about Tanzania's health care system, and she met Tanzanian health care professionals such as physical therapists, nurses, and doctors.
Mack received valuable hands-on learning experiences by stepping outside the classroom and touring facilities, speaking to professionals, and watching procedures, such as a live birth.
"This learning experience was truly unlike any other, and the real-world lessons I learned will be applicable to how I view health care and helping others for the rest of my life!" Mack said.
Mack highly encourages STEM students to study abroad because of the academic and professional opportunities. She acknowledged the benefit of having a study abroad experience on an application for post-grad or professional schools, which can make you stand out; however, Mack believes the global learning experience is even more important.
"But even deeper than that, it will be an eye-opening experience that will change the way you view the world around you for the rest of your life!" Mack said. "The world is at your fingertips, and these opportunities are once in a lifetime. Take the leap and apply."
Interested in studying abroad? Head over to https://www.wku.edu/studyabroad/ to find out more, and be sure to follow us on social media for more study abroad content.
Facebook: WKU Study Abroad & Global Learning
Instagram: @wkustudyabroad
Twitter: @WKUStudyAbroad