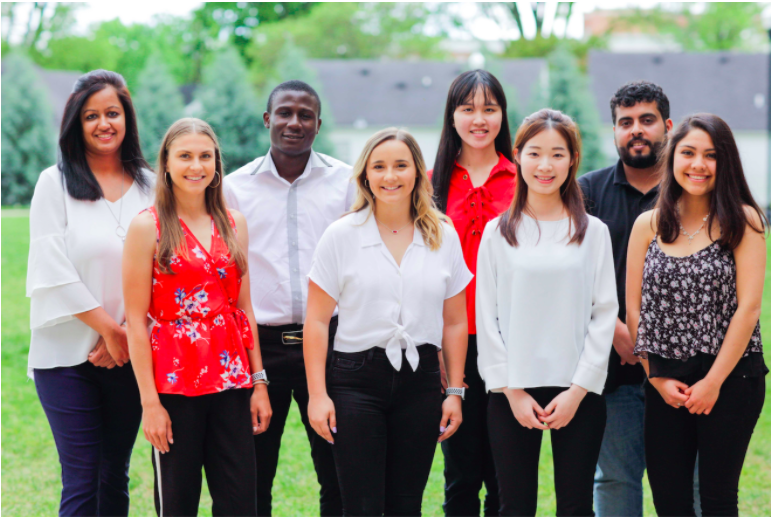 My Journey to Becoming A Student Diplomat
Becoming a diplomat is not a hard thing; however, you need time to encourage yourself to go out of your comfort zone. Before I became a diplomat, I took a long time to ask myself many times if I can handle this position. I did meet many diplomats before. I saw them were confident and outgoing. They could communicate with others well, and they encouraged international students to be involved in campus. I thought that I could not do this because I am a homebody; I am not active in the campus activities. Comparing to participate in events to network with people, I would like to stay at home to study and sleep.
However, when I met Kate, she encouraged me to apply for the position of international student diplomat. She told me that it was not hard to handle the job of diplomat; also, it was interesting to meet and communicate with students from different countries. She told me to do it to see if I can compete with this position.
Therefore, I applied for the position of the diplomat. I was super nervous at that time; it was a big step that I did to go out of my comfort zone. However, when my application was approved, I felt that it was not that difficult like I thought. The instructors and other diplomats are friendly and patient. They all have different characteristics, but they are all special for me. I learn a lot from them. Especially, I am more and more involved in campus. I will not hesitate to communicate with others; I enjoy sharing my opinions and experiences with others; of course, I will hear many similar or interesting stories from others.
This is my last semester at WKU. I am thankful that I get an opportunity to experience different characters to become an international student diplomat. I believe that I will always remember this special experience in my life, which enlightens me to be brave and go out of my comfort zone. Thus, I will say that the most important reason for you to apply to be an international student diplomat is that you will get an opportunity to get a different and extraordinary life on campus. You may get more thoughts on your plan for the future.