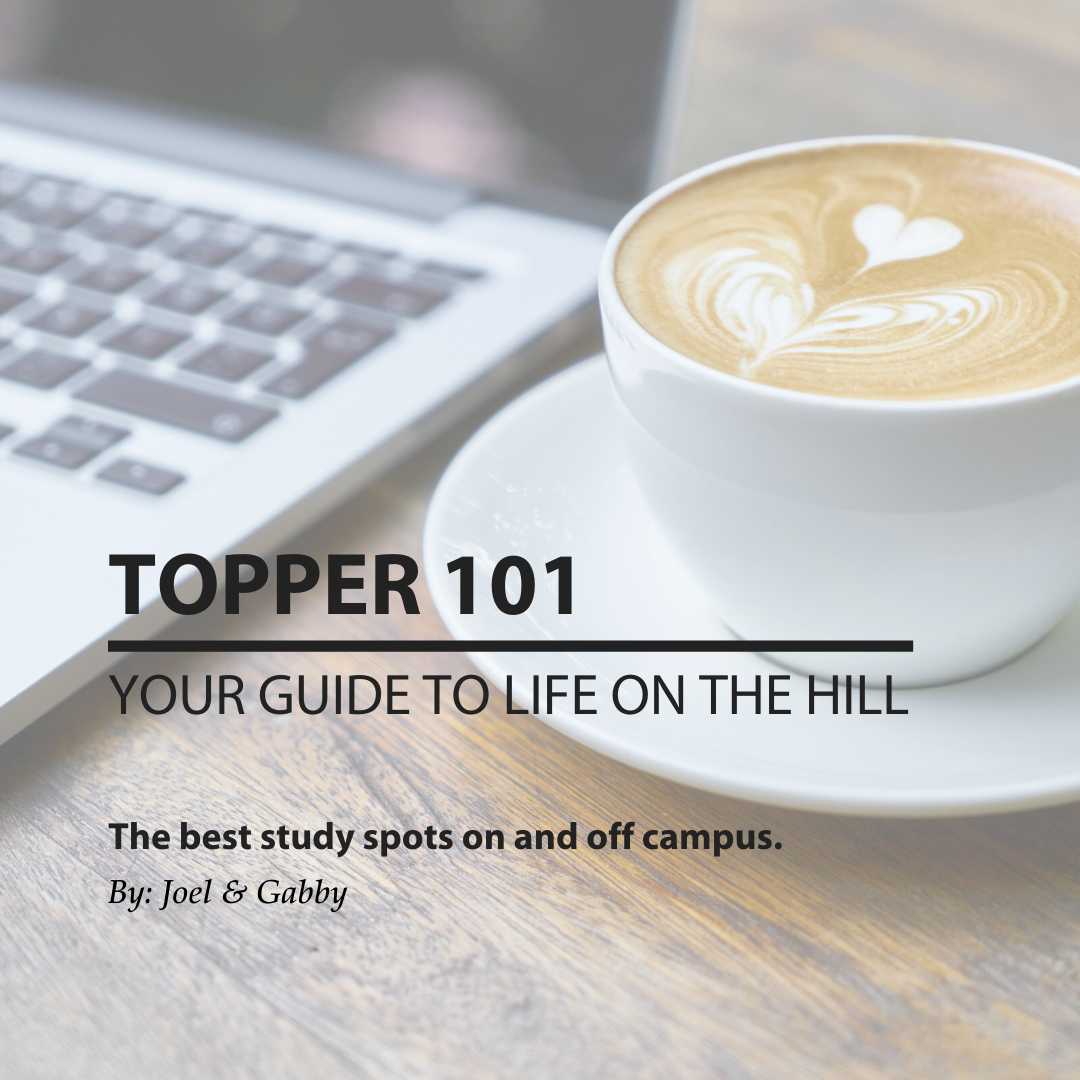 Best Places to Study Around Campus
Finals are just around the corner, so international student diplomats Joel and Gabby are here to tell you about their favorite study spots on campus.
The DSU Study Lounge , has many comfortable chairs, sofas, and tables that are great to share with friends while you study together. You can even schedule free tutoring sessions. Plus, you are near to DSU food court, and the rec room whenever you need to recharge between study sessions! It offers all the facilities you need to feel comfortable and give the best of yourself in your studying process. Click here to see the Study Lounge hours.
2. Mahurin Honors College
This building offers you many areas for studying. Not just comfortable sofas and big tables you can share with friends, but private study rooms.If you are taking any language or honors classes, this might be your spot.

If you need to change your environment while still taking full advantage of your studying time, Starbucks offers you what you are looking for. The smell of coffee and good music makes for a welcoming environment for students and coffee lovers. All this makes the studying daily activity such an enjoyable experience. You can always go for more coffee if you feel tired and enjoy it with friends.
Jody Richards Hall, formerly known as Mass Media and Technology Hall, is the home of the School of Media, and is endowed with electronic classrooms, photojournalism labs, a 24-hour computer lab and a 250 seat auditorium. The third floor in MMTH is also great for study especially if you prefer a quiet atmosphere.
5. The Registry Clubhouse
The Registry Club House at the Registry apartment complex near campus is a community center open to all students. to help support their productivity by giving them a fully equipped computer lab and individual study rooms at their fingertips. It is equipped with an on-site state-of-the-art fitness facilities to keep you healthy. The clubhouse at Registry Bowling Green provides a unique center off campus to stay engaged with your books in an enjoyable atmosphere.