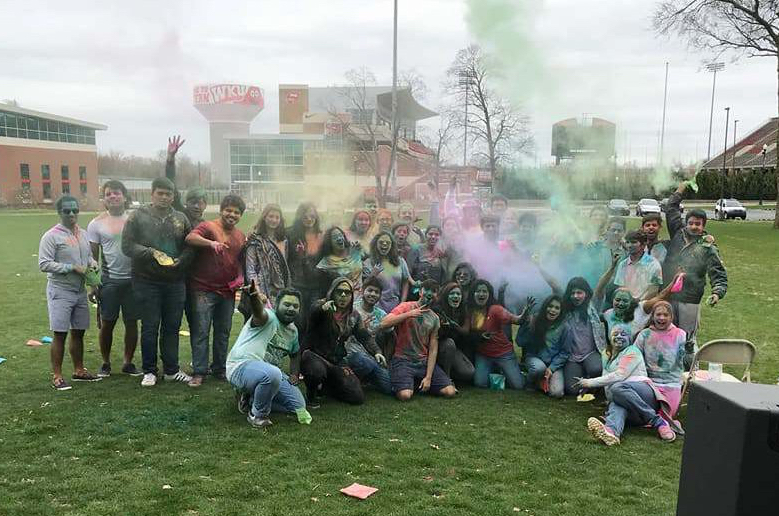 Indian Student Association Celebrates Holi Fest
Blog Post and Photos by Grace Pritchett
The lawn was filled with joyous music and excited screams, the pink, blue, yellow, orange, and green colors exploding into the air. I heard greetings of "Happy Holi" as students and families from around the community spread colors on each others' faces.
Holi is one of the oldest Hindu traditions. It has roots in ancient tradition and is even mentioned in ancient texts like Purvamimamsa-Sutras, which dates back to 300 B.C. It is also known as the 'festival of colors' and is a celebration of good over evil. It is also celebrating the turning of winter into spring.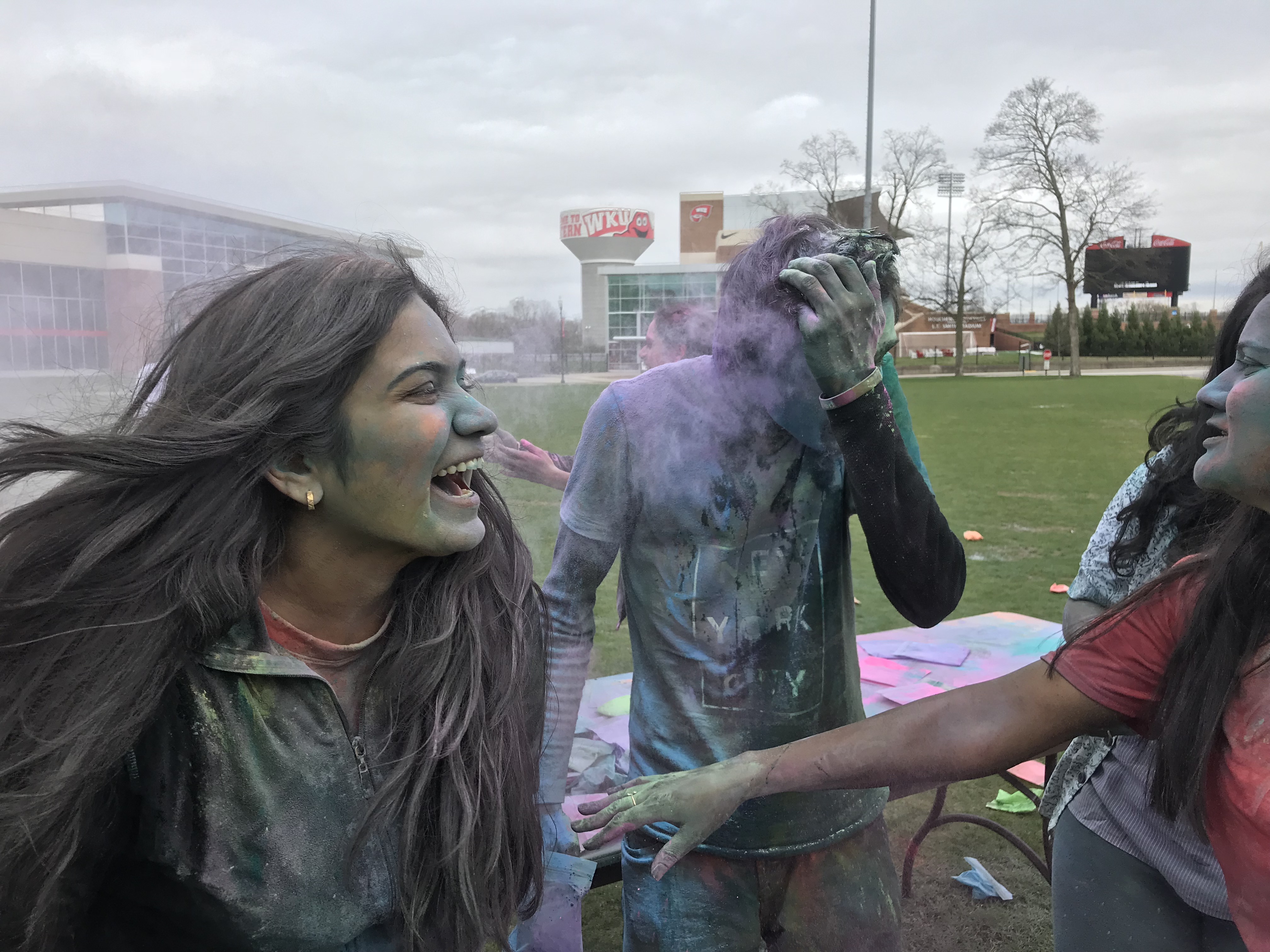 (See coverage from the BG Daily, WKU Herald, and WKU Talisman).
During the event I met a lot of new people. We played musical chairs, tug of war, and all the while getting my face coated with colors and even occasionally getting splashed with a water balloon or two. I learned how to dance to traditional Indian music, and I even taught a few people the "Cha-Cha Slide." This festival just shows the incredible diversity of culture that can exist in one campus community alone.
The experience was not one to be missed. Thanks to the Indian Student Association for hosting this awesome event!