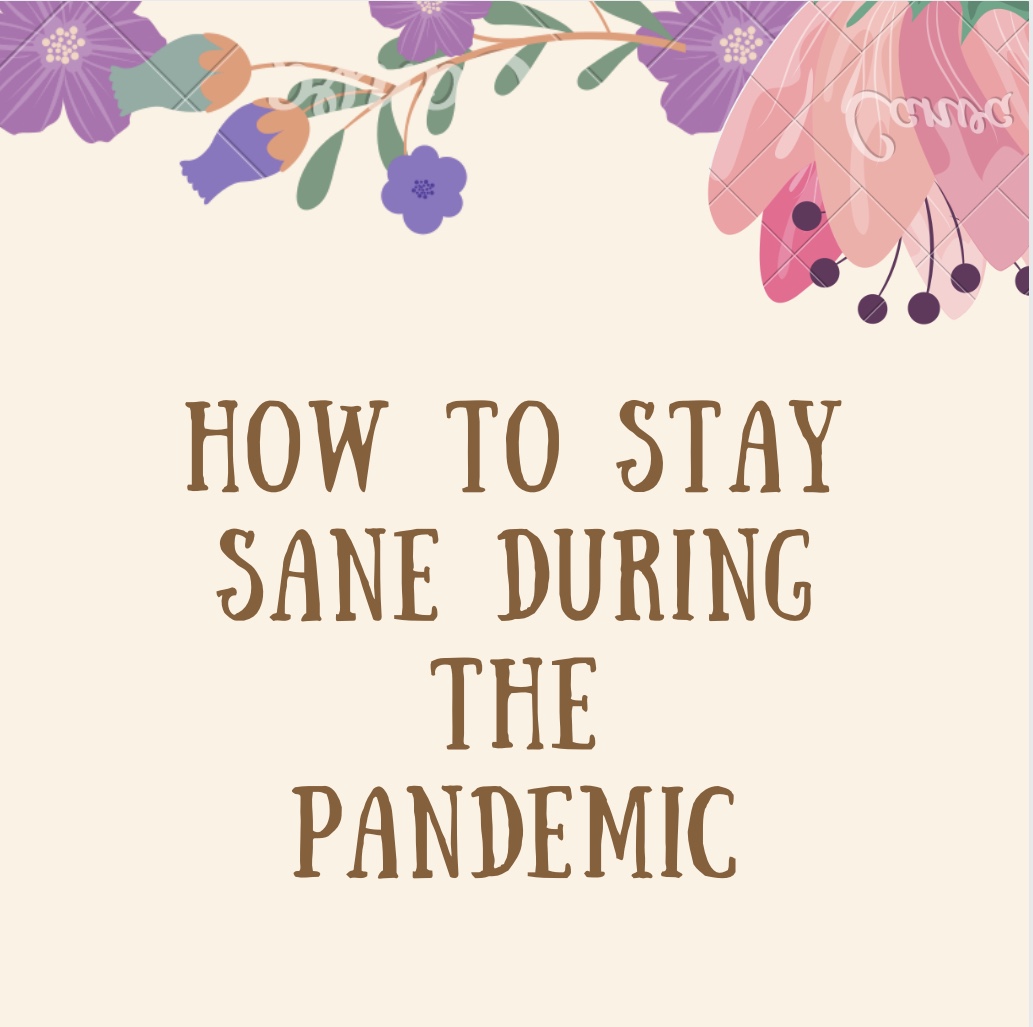 How to Stay Sane During the Pandemic?
The pandemic has hit us hard and it is a difficult time for all of us to cope with. Each of us is battling with our emotions and as students it can get overwhelming sometimes due to the stress of academics. There has been a transition from face to face classes to online modules, which each of us are slowly getting used to. A lot of the students are away from their families and this might be a scary or a completely new experience for them. Some of them are graduating this semester and might not get to attend a traditional graduation ceremony which has been put on hold because of the lockdown. The international students are not able to fly back to their countries. While there are others who already were trying to cope with their daily anxieties and mental health issues and this whole situation has just worsened their problems.
With so much going on, how is one supposed to deal with the situation? How is it possible to keep calm and stay sane during the pandemic? Here are some tips that worked for me and I am hoping they work for you all as well:
Take it one day at a time
It is easy to get stressed and panic if things are not working out as you had planned. The key is to just accept the situation and try to take baby steps every single day. Do not think of all that you have to get done. Work on one thing at a time. Try checking off items on your list one by one. This will lessen your burden and help ease your stress levels.
Journaling
To write a journal is the best way to put your feelings at ease. At times, emotions can be complex to deal, and you might not exactly know how you are feeling but writing your feelings on a piece of paper is the best way to know yourself better. Set aside a certain time of the day to connect with yourself.
Trying out new recipes/baking
If you did not cook much before the pandemic, this could be a good time to awaken the chef in you. Try to cook a basic recipe or maybe bake something. Cooking can be a stress relieving activity. For those already into cooking, this could be the time to hone your skills.
Exercise/ do yoga
It is essential that you take some time out to indulge in some sort of physical activity or do yoga at home. Physical fitness is very important to stay mentally fit. It keeps your health and mind in check.
Talk to loved ones
Connecting virtually with loved ones can be a refreshing feeling. Not all of us have the privilege of being around our dear ones or families. Talking with them and checking on them occasionally can help you feel better.
Do nothing
At times, doing nothing can be therapeutic. So much has changed in 2020 and the future is uncertain. We all are struggling to cope with the changes. But its important to remember that we do always not have to be productive. Sometimes, it is okay to sit back and do nothing. Its okay to relax and give time to yourself to reboot.
With all this said and done, as we move towards the end of the semester, I wish each of you great luck. Also, to the ones graduating, finish strong. This too shall pass.