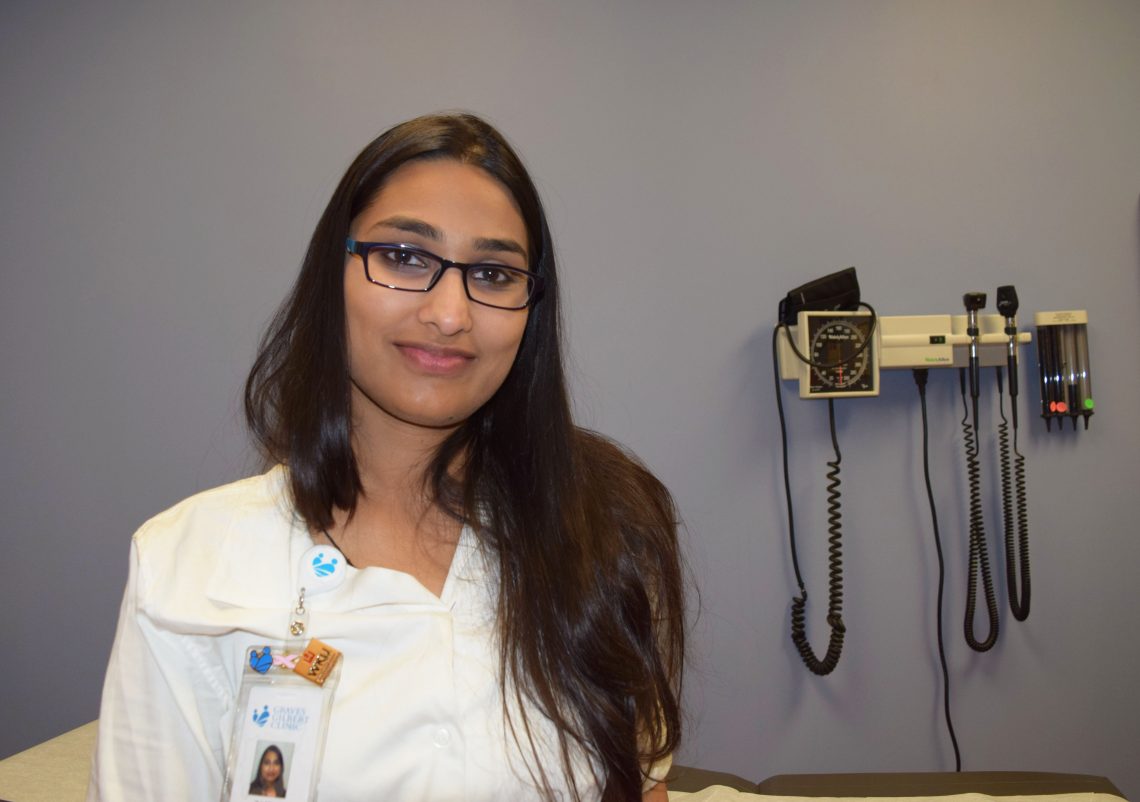 Zaiba Moledina grew up in Mumbai, India, a bustling city with a huge population and reputation for being a commercial capital and Bollywood hub. Zaiba said that many Indian children dream of receiving an American education; she was one of those children. She heard about WKU through other students at her school who chose the Hill as their next educational path.
"I selected WKU before WKU selected me," Zaiba said. "Yes, I applied to a lot of other universities as well, but I knew that if I got accepted into WKU, it would be my choice."
She began her time at WKU in fall 2016 and soon found a home in Bowling Green.
"Everyone has been so supportive–from my healthcare department to my colleagues to fellow students to professors to department heads to the international student office," she said. "Every single person has had a role to play in my growth and is a part of why I love WKU."
After studying for a year, Zaiba became an International Student Diplomat so she could help other international students find their home at WKU. She also began interning at the Graves Gilbert Clinic, where she saw elements of her classes become realities. Her internship later blossomed into her current job.
Zaiba is currently on an Optional Practical Training Visa, which means she was able to stay in the U.S. after graduation and work in a job related to her field. She works for the clinic on WKU's campus and another branch.
"We offer any basic practice services that you might get from your regular family medicine provider." Zaiba said. "You can come in if you have a sore throat or an upset stomach. We can also give you an allergy shot, vaccination, birth control, STD screening, or any kind of other regular office visit. Additionally, we have a fully functional lab and X-ray machine." Zaiba's job revolves around managing the clinic, such as budgeting, answering patient queries, and making sure the staff has everything it needs to provide service. Ultimately, Zaiba helps the WKU community stay healthy after she found a home within it.